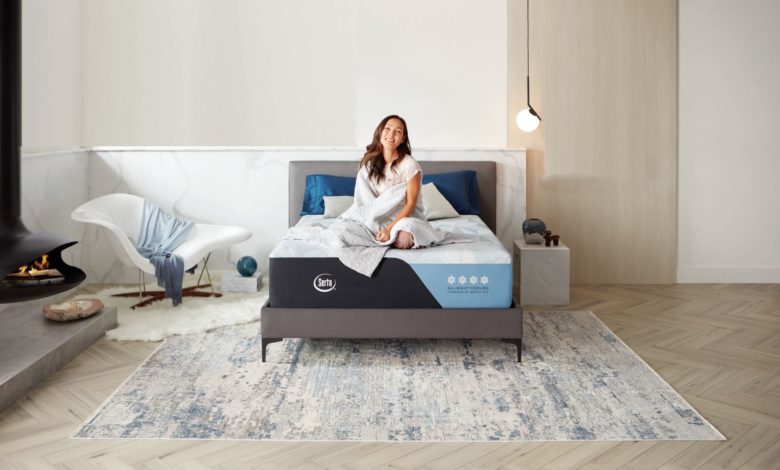 Flat 40% Discount on all Beds, Mattresses & Bedding Accessories, and FREE Premium Pillows on the purchase of Mattresses.
Dubai, UAE (December 2022 – January 2023): With the Dubai Shopping Festival (DSF) sales, Serta, the maker of the best mattresses and leading provider of technologically advanced sleep solutions in the world, invites customers to enhance their sleep experience by taking advantage of a flat 40% discount on all Beds, Mattresses & Bedding Accessories, as well as a FREE Premium Pillow with every mattress purchase.
Serta is offering DSF sales until 29th January 2023, so don't miss out on this opportunity and invest in products that assure healthy, luxurious, and rejuvenating sleep.
Additionally, Serta offers a wide range of luxury mattresses, including the newly released New York collection, which includes mattresses like the New York Pillow Top Mattress, the New York Box Top Mattress, and the New York Standard Mattress, as well as mattresses like Stella Hybrid & Cool Breeze, that come with technologically advanced adjustable beds, pillows, and bedding accessories in many other grades.
Members of the loyalty programs of Faza, Esad (Dubai police), Abshar, and Waffer will also benefit from an additional 5% discount throughout all stores in the country during DSF.
It is the ideal time to start thinking about transforming your bedroom space by visiting Serta Abu Dhabi Airport Road, Serta Al Seef Village Mall – Abu Dhabi, Serta Sheikh Zayed Road, and Serta Dubai Mall, and finding the Serta bed that most meets your needs and expectations for comfort.
For more information, please call +971529041968 or +971 4 8853929 or email @ dfmc@emirates.net.ae.