Lifestyle
Natuzzi Italia offers great value discounts during Dubai Home Festival
Dubai, United Arab Emirates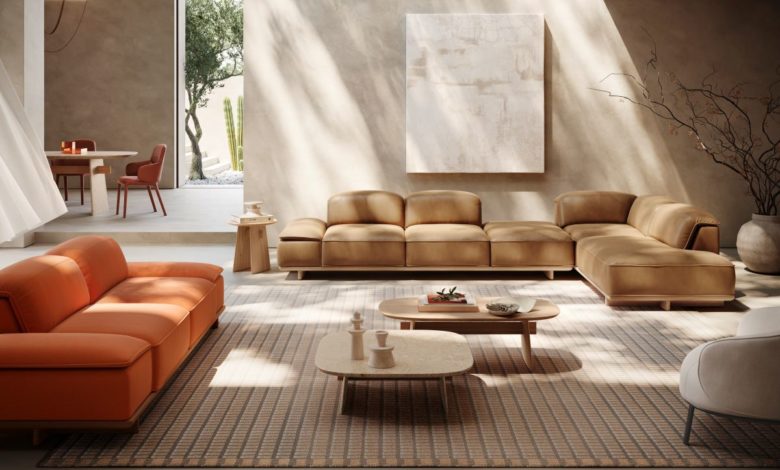 'Made in Italy' products from the house of Natuzzi
Dubai, UAE (October 2022) – As the fall season rolls around and temperatures begin to decline, there is no better time to revamp your house vibe and style with Natuzzi Italia's eclectic, dynamic and luxurious design, also the Dubai Home Festival (DHF) is back, starting from 30th September until 13 October.
Some of the great promotions are taking place at Natuzzi Italia's showrooms in Dubai; shoppers will have a chance to secure great savings while they will take home the furniture of their dreams. Enjoy a part sale on select items from Natuzzi that will add style to your home décor and make all your guests appreciate your designer's eye.
Natuzzi Italia offers a magnanimous collection for the living room, dining room, and bedroom along with additional furnishings and accessories.  These collections will give you ample choice to decorate your home and will be the missing ingredient needed to elevate your surroundings.
NATUZZI ADAM SOFA
NATUZZI ADAM CENTRAL & SIDE TABLE
NATUZZI ADAM DINING TABLE
NATUZZI INFINITO SOFA
There is no place like home. Invest in eclectic Natuzzi Italia products this DHF to avail the best furnishings for your home. Visit the state-of-art showrooms at these locations:
Visit the state-of-art showrooms at these locations.
Natuzzi, Sheikh Zayed Road between 2nd and 3rd interchange, Dubai
Natuzzi, near Al Maktoum Bridge, Umm Hurair Road, Dubai
Natuzzi, The Galleria Al Maryah Island, Abu Dhabi
Note: Natuzzi's DHF promotions only apply to Dubai showrooms.
Visit any Natuzzi showroom located near you in Dubai and Abu Dhabi, the website https://westernfurniture.ae/natuzzi-italia/, or call +971 4 3377152, +971 4 3380777 or +971 2 6444048
About NATUZZI S.P.A.
Founded in 1959 by Pasquale Natuzzi, the Natuzzi Group designs, manufactures and sells an extensive collection of sofas, armchairs, furniture and home furnishing accessories. The Natuzzi Group is the largest Italian furniture company and the only global player in the sector, with 7 production plants, 12 sales offices and over 1,200 points of sale across the world. Ethics and social responsibility, innovation, industrial know-how and the integrated management of the entire value chain are the strengths that have made the Natuzzi Group the market leader. Natuzzi S.p.A. has been listed on the New York Stock Exchange since 13 May 1993. The Group is certified ISO 9001 and 14001. www.natuzzi.com