Health & Beauty
New Zealand's Manuka Doctor Crowned Best Luxury Honey for its World Class Genuine Manuka
Dubai, UAE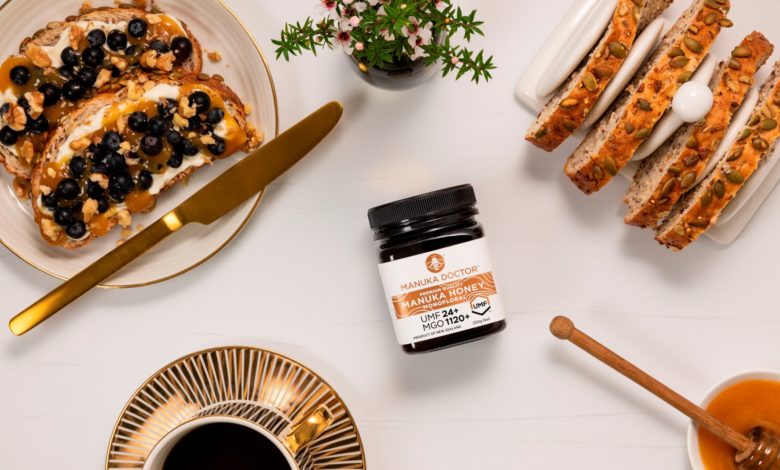 Luxury Lifestyle Awards congratulates Manuka Doctor on their recent crowning as Best Luxury Honey in the World for 2022.
New Zealand Manuka Honey is a luxury and should be thoroughly tested to prove its authenticity. It's crucially important that customers buy a genuine product and know how to spot one. One simple way of guaranteeing this is to buy from a trusted brand like Manuka Doctor whose honey products go through numerous quality assurances.
Manuka Doctor is a specialist in high quality New Zealand harvested Manuka honey, guaranteed from Hive to Home. They are proud to own and manage every step of the Manuka Honey supply chain from owning the land, bee hives and beekeepers to the extraction and packing facilities through to exporting. Manuka Doctor Manuka Honey is collected from over 60,000 beehives in the North and South islands, spanning over 11,000 hectares of land, all owned by their founder. This vertically integrated business model ensures the integrity of their New Zealand Manuka Honey and allows the company to trace each batch back to the hive.
All Manuka Doctor Manuka Honey meets the strict requirements of the New Zealand Government. Government scientists have identified four chemicals and a DNA marker which are unique to New Zealand Manuka Honey – and each batch must be tested to ensure it contains certain levels of these five elements before it can be sold to our customers. Manuka Doctor puts this Government Standard on the lid of every jar when it is packed in New Zealand so you can be confident you are buying a genuine, authentic Manuka Honey, that has been created at source and shipped in the same jar.
On receiving the award from Luxury Lifestyle Awards, International Sales Director Aeneas Hall commented: "We are very pleased to receive this award, which we consider to be a reflection of our commitment to honouring the process of 'hive to home', which ensures that we take care and respect our bees."
"At Manuka Doctor, we are redefining what luxury means and who has access to luxurious products. The last few years have been trying times around the globe, and we appreciate that our products should be made available to all consumers, so that everyone has the opportunity to experience the luxury that our products offer regardless of where you shop. So, you will be able to find our products available in supermarkets and hypermarkets to high-end retail outlets. From our affordable Multifloral Manuka honey to our high-grade Monofloral Manuka honey, all our Manuka meets the New Zealand Government Export Standards – the highest standard, tested and guaranteed, which is why Manuka Doctor is trusted from Hive to Home."
Manuka Doctor is a privately owned family company based in Auckland, New Zealand and is one of the main exporters of genuine Manuka Honey. The Manuka Doctor brand is sold across the world and is available through 15 global export markets and growing.
For more about Manuka Doctor, visit https://www.manukadoctor.com
About Luxury Lifestyle Awards
Luxury Lifestyle Awards is a global award selecting, recognizing, celebrating and promoting the best luxury goods and services all over the world. The goal of the company is to connect people with the best of luxury. LLA has evaluated more than 10 000 various goods and services in 400 categories from 60 countries and analysed the results to give you a TOP list of the best of the best in the world. Such world-renowned brands as Chanel, Dom Perignon, and Ferrari were proudly named winners. The victory brings companies status and recognition, global promotion and exposure to an entirely new market of customers.
For more information, please visit: https://luxurylifestyleawards.com/
Like us on Facebook: https://www.facebook.com/LuxuryLifestyleAwards/
Join us on Instagram: https://www.instagram.com/luxurylifestyleawards/