Events
The Better World Fund presents: Climate and Sustainable Living During the Red Sea International Film Festival in Jeddah
Dubai,UAE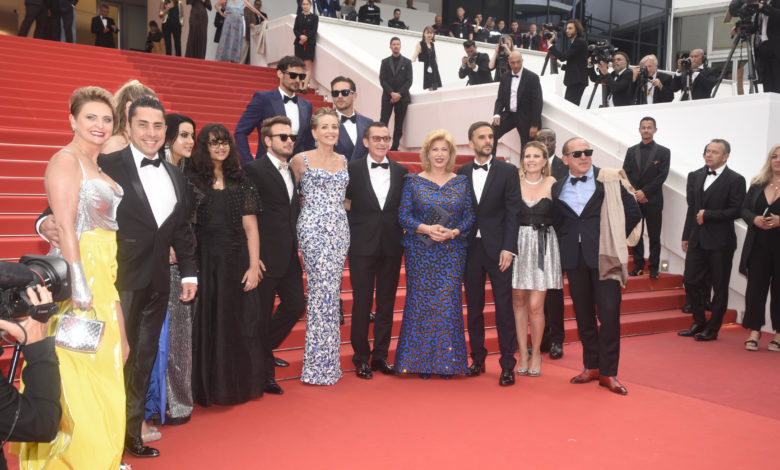 Dubai, UAE, 7th November 2022: For the first time in Saudi Arabia, the Better World Fund (BWF), a Paris-based non-profit organization raising awareness on critical global issues, will host a big event on "Climate, and Sustainable Living" during the Red Sea International Film Festival that will take place from 1 to 10 December in Jeddah, KSA. F
The conference that will be held on December 6th and 7th at Jeddah Hilton and Hayy Jameel respectively invites people to a series of high-level events to discuss the importance of protecting biodiversity and our natural resources, notably within the context of global warming.
This year, in Jeddah, BWF has selected the best personalities and innovative leaders who are making the world a better place. Ideas and solutions will be shared through a Mastermind co-organized with CIRCLE X "The Green Trillion Club". The objective of the Mastermind is to offer diverse views and concrete experiences to promote Sustainability and protect our planet in this context that the world is currently facing.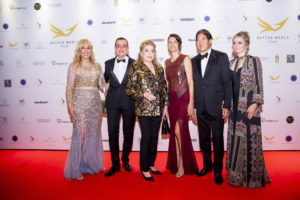 The event will also feature other networking events to connect people, values, and businesses. A prestigious gala dinner will also be hosted featuring an exceptional artistic program, an awards ceremony, and an auction to the benefit of a committed NGO.
Better World Fund was established in 2016 to mobilize the combined power of entertainment, technology, brands, and culture to ignite effective change for environmental protection.
"In May and in September during the Cannes and Venice Film Festivals, we spoke about food, health, and sustainability. In December, during the Red Sea International Film Festival, we plan to talk about the Climate and Sustainable Living," said Manuel Collas de la Roche, President, and Founder of Better World Fund.
"The Better World Fund aims to be the voice and image of tomorrow's world through conferences, films, documentaries, and shows to promote and support all those committed globally to change the future. We believe in the power of movies as a force for spreading messages and inspiring meaningful action," he added.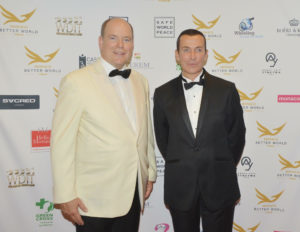 Jeddah Event Itenary
December 6th at Hayy Jameel
10 am to 11:30 am: Mastermind on "Sustainable Living" co-organized with Circle X "The Green Trillion Club".
11:30 am to 1 pm: Conference "Academia for a Better World" on renewable energies in partnership with Paris Saclay University, France, followed by Q&A
1 pm to 2:30 pm: Lunch and Networking
2:30 pm to 4:00 pm: Masterclass
December 7th at Jeddah Hilton
7:30 pm: Cocktail reception & Red Carpet – Networking & Photocall
8:30 pm: Better World Fund Gala Dinner – Dinner, Auction & Awards Ceremony
11:00 pm: Party – Connecting People
To register for the event, fill out the online registration form here: https://form.jotform.com/222843714859365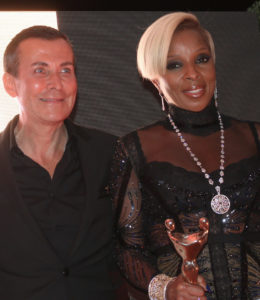 Academia for a Better World
Furthermore, Academia for a Better World will have a strong presence during the Jeddah event. Created in December 2021 by Better World Fund and Paris-Saclay University, Academia for a Better World is a borderless philanthropic platform whose objective is to facilitate the deployment of the best global solutions in response to the societal and climate challenges of the 21st century.
The Academia for a Better World conference will stage in December 2022 the best global breakthroughs in renewable bio-energies and their contributions to more sustainable energy, transportation, food, and web 3.0 value chains. The main focus will be on renewable biomass stemming from natural organic waste and algae-generated bio-hydrogen.
To support the best worldwide bio-energies solutions Academia for a Better World launches a unique donation campaign. LINK: https://form.jotform.com/222864068001349
Paris Saclay University
Rewarded with 11 Fields Medals and 3 Nobel Prices, Université Paris-Saclay embodies a new model of socially committed global Academic Excellence. Being ranked #1 in Maths worldwide, amongst the best 15 Universities in the World Ranking, ARWU, # 1 in France and Europe, Université Paris-Saclay uniquely combines multi-disciplinarity with 17 graduate schools and multi-talents strengths with 48 000 students, 8 000 research & teaching staff and 200 start-ups. University of Paris-Saclay contributes to better understand the world and helps to tackle XXIst century challenges: sustainable development in the face of climate change, social model and justice in the face of chaotic evolutions that require resilience and solidarity.
Z for sustainable development (ZSD)
ZSD is a leading expert in sustainable consultancy in Africa and the Middle East. The Company had a remarkable launching of a collaboration with MASDAR Energy Abu Dhabi. Youth 4 Sustainability aims to build youth adaptability and resilience for a sustainable future in Africa; ZSD secured the participation of Egyptian students to round table discussions involving 50 young people from a dozen countries and was a MASDAR-led initiative which is a step in the Road Map of COP27 in collaboration with UNIDO and Siemens Energy. Discussions included topics such as Sustainable Agriculture and Future of Food, Role of African Youth in leading the Energy Transition to Net Zero, Sustainable Investing to accelerate innovation for the SDGs, Empowering African Youth Participation in Climate Decision Making, and other topics. The Company will secure the participation of young Egyptians to attend the Y4S | African Agenda at the UAE Pavilion Cop27. The success of this project is led by Zeinab Bashier, a Telecommunication Engineering professional, a Business Entrepreneur, and a Goodwill Ambassador. Bashier led teams in Strategic Planning and Change Leadership, with her belief that leaders can make a difference and a lifelong passion for community serving, education, and motivation. She managed to have a strong and effective role in the community by establishing We Love Egypt For Development, a foundation that has a remarkable print in several crucial areas such as Climate Change Literacy, Therapeutic Nutrition and Sustainable Development Literacy. She will be among the leaders active at the Better World Fund event in Jeddah.
BWF Events worldwide
Since 2016, the Better World Fund has been organizing a series of high-level events in key locations in different parts of the world such as the Cannes Film Festival, the Venice Film festival, Los Angeles, Toronto, Monaco, Cairo, New York, Saudi Arabia and at the Dubai Expo 2020. BWF works together with other influential people from the Cinema, Music, Business, Sports, and Fashion Industries.
In December 2021, on the occasion of the Dubai Expo, BWF brought awareness about persons with disabilities in collaboration with many parties, including the global philanthropic organization Dubai Cares. In 2022, BWF has decided to focus on the preservation of our health and our planet. In March, still within the context of the Dubai Expo and the United Nations Oceans Fortnight, BWF focused on the conservation of the oceans and the blue economy. In May and in September during the Cannes and Venice Film Festivals, they spoke about food, health, and sustainability.
"In December, during the Red Sea International Film Festival, we plan to talk about the Climate and Sustainable Living and we invite you to join us in bridging culture and nature, arts and science, challenges and opportunities," said Manuel Collas de la Roche, "after the December event in Jeddah, we are coming back to Dubai to create a hub connecting UAE and KSA, with further plans to expand and create hubs in different countries – for a better world."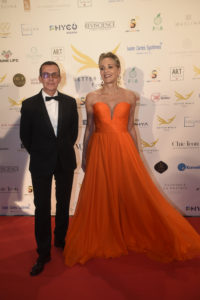 About Better World Fund
After the successful events during the Cannes Film Festival, Monaco, Cairo, Venice Film Festival, New York, and Dubai during the Universal Exhibition EXPO 2020 in 2022, for its 11th edition, the Better World Endowment Fund chose once more Venice to embrace new contours for decisive action by supporting meaningful projects on the following themes: Food, Health & Sustainability. From images to action, the Better World Forum is joining forces with partners to create a platform assembling filmmakers, writers, scientists, environmentalists, and project leaders to explore and activate palpable initiatives to preserve and protect ecosystems. Previous award winners and attendees include Nobel Laureates, Academy, Globe, and Grammy Awards winners such as H.S.H Prince Albert II, Sharon Stone, Joanna Plafsky, Forest Whitaker, Wim Wenders, Jean Michel Cousteau, Mary J. Blige, Akon and Yann Arthus-Bertrand, His Excellency DR Thani Bin Ahmed Al Zeyoudi Minister of Climate and Environment U.A.E., His Excellency Simon Stiel Minister of Climate Government of Granada, Andrew Forrest Minderoo Foundation Australia, Dennis Mukwege, Chief Raoni.
FOR MORE INFORMATION
www.betterworld.fund