Lifestyle
Estilo Architects: Turnkey Architectural Studio that Delivers Luxury Dream Homes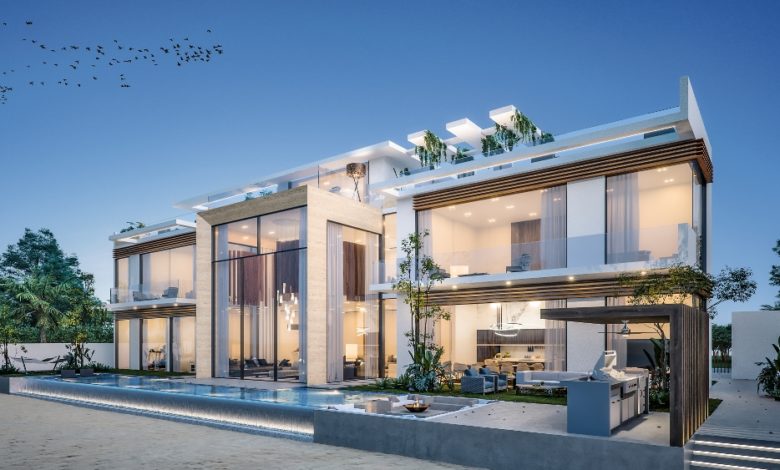 Dubai – UAE: Over the past decades, Dubai has established itself as a city that is not only attractive to tourists from around the world but also for work and life. Traditionally, particular preference is given to luxury-classed properties – houses, in which uniqueness, customization, and the highest quality of materials are valued. Besides, future owners of such exquisite residences value quality service and their own time. Estilo Architects, this year's multi-winner of Luxury Lifestyle Awards in the categories of The Best Luxury Single Residential Architecture in Dubai and The Best Luxury Residential Interior Designs in Dubai, offers turnkey solutions that save clients time and money while creating their dream home.
Estilo Architects was established in 2019 in Dubai, UAE. This architectural firm set out to provide turnkey world-class solutions primarily for the luxury residential sector. The long-established professionals from the architecture, interior design, and construction sectors have joined forces to offer clients full-bespoke turnkey design and comprehensive construction services to realize the boldest and most innovative ideas. Estilo Architects team members have extensive real estate experience in the Middle East, Europe, United States, Asia, and Africa and are familiar with the local residential sector. With a combined experience of over 60 years, they have already gained the trust of clients in Dubai with a number of successful projects across the United Arab Emirates.
Estilo Architects' holistic, turnkey approach allows the company to relieve clients of many of the problems customers face during the construction or renovation of a property. Often the areas of architecture, interior design, and construction are handled by different vendors and contractors. Insufficient interaction and mutual responsibility led to inconvenience for the customer in the first place. Deadlines and budget overruns are typical problems faced by many customers who are forced to change contractors or look for additional ones.
By offering turnkey services, Estilo Architects can deliver projects from the very first steps to the end with a well-coordinated team of architecture, interior design, and construction specialists who work for one goal. Clients don't have to interact with multiple contractors at the same time. They have one source of accountability for all phases of project implementation, from pre-construction to post-construction.
Estilo Architects team offers three main types of services (architecture, construction, interior design), covering all the needs of clients wishing to build a new house or renovate and refurbish a part of an existing building. Experienced architects work closely with clients to consider all their wishes and create a unique, inspiring, and functional home that reflects their values. The company's experts conduct design site reviews, create drawings and three-dimensional models, providing world-class designs.
Many years of experience in building luxury real estate around the world and in the United Arab Emirates allows Estilo Architects to guarantee the highest quality of work and completion on time. When creating an interior design, the client's vision is primarily taken into consideration, but beauty and purposefulness are also constant components of residences by Estilo Architects. State-of-the-art technologies are used in each project, such as virtual reality software, three-dimensional modeling, and Autodesk Revit to visualize future buildings and their interiors in every detail.
About Luxury Lifestyle Awards
Luxury Lifestyle Awards is a global award selecting, recognizing, celebrating and promoting the best luxury goods and services all over the world. The goal of the company is to connect people with the best of luxury. LLA has evaluated more than 10 000 various goods and services in 400 categories from 60 countries and analyzed the results to give you a TOP list of the best of the best in the world. Such world-renowned brands as Chanel, Dom Perignon, and Ferrari were proudly named winners. The victory brings companies status and recognition, global promotion and exposure to an entirely new market of customers.
For more information, please visit: https://luxurylifestyleawards.com/
Like us on Facebook: https://www.facebook.com/LuxuryLifestyleAwards/
Join us on Instagram: https://www.instagram.com/luxurylifestyleawards/