Entertainment
Good Intentions Presents Superstar Alicia Keys "One Night Only" At Maraya In AlUla
AlUla, KSA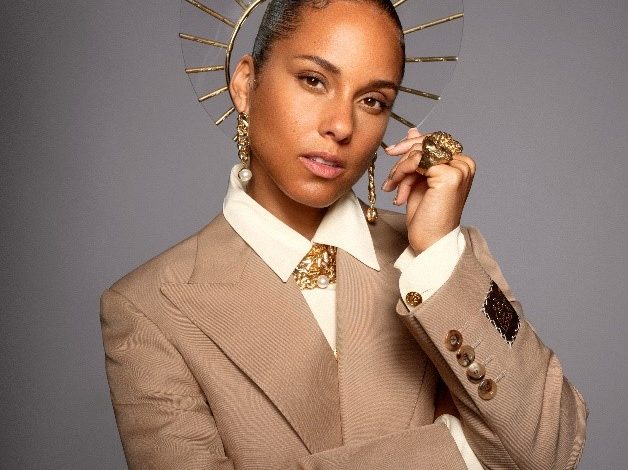 Night Of Feb. 11th Is The Only Chance To Hear Keys Perform
Keys To Host Companion Town Hall Event "Women To Women" February 12th
February 1st, 2022 –AlUla—The awe-inspiring mirrored event venue Maraya in AlUla will host American musician/singer/songwriter/and multi-Grammy-award winner Alicia Keys for her special "ONE NIGHT ONLY" performances in support of her new release KEYS on February 11th, in an intimate concert presented by Good Intentions. This is the first time Keys will perform at AlUla in the majestic epicenter of art, ancient civilization, and culture under a glistening night sky. The stars of The Oasis awaits the Keys of Alicia.
Good Intentions is the global creative agency owned by Keys' husband Kasseem "Swizz Beatz" Dean and Partner, native Noor Taher. Much like this event, Good Intentions creates meaningful cultural experiences that spark dialogue, invoke positive feelings and nurture creative cultural exchanges.
The "One Night Only" concert will be the first time Keys will perform at AlUla, but she is no stranger to the city after visiting last year, captivated by the desert and the ancient civilizations who've resided there. "There is no denying the beauty and enchantment of AlUla, I have always been an explorer and I adore discovering ancient places and what has been left behind of times long gone. But there is something more. I met women business owners here that had a powerful sense of creating meaningful experiences. I visited a women's arts school in the old town and got to see firsthand the continuation of the timeless artisan traditions here. I feel the future emerging in a way I was never aware of before. And as an artist, I feel a sense of belonging and connection – with nature, with humanity, with the magic of this special place. I have been really enjoying doing these "One Night Only" shows all over the world in special once-in-a-lifetime locations. I'm excited to add AlUla to the very exclusive and special list." said Keys.
Keys' set at Maraya will be a not-to-be-missed tribute to the magic of the people and the ancient city she has come to appreciate. The "One Night Only" show will bring like-minded people together under one roof to celebrate creativity as part of the Good Intentions initiative. The concert will be broadcast on MBC and YouTube (AlUla Moments). The concert tickets go on sale on February 1st 2022.
On February 12th, Keys will host a Town Hall event entitled "Women to Women," an exclusive dialogue with the first female Saudi Ambassador to the US, HRH Princess Reema bint Bandar Al Saud. "Women to Women" will be a conversation with other female entrepreneurs, business owners, creatives, artists, and the beautiful array of women in AlUla and beyond about power, purpose, and progression. This companion event intends to spark meaningful dialogue and provide an open and honest venue for women to share world visions, dreams, and support for each other.
Keys has sold more than 90 million records and is one of the world's most beloved and best-selling music icons performing all over the world. A classically trained pianist, she started composing songs at age 12 and secured a record deal at 15 years old. Her 2001 debut album, Songs in A Minor, was a critical and commercial success, producing her first Billboard Hot 100 number-one single "Fallin'" and selling over 12 million copies worldwide.
Keys performance will be part of AlUla Moments season of events which continues in February with two more inspiring female artists, rising international popstar Naika will be performing alongside regional sensation Rahma Riyadh on the 24th of February. Other events on the same weekend as the 'One Night Only" Alicia Keys performance is the public opening of site-responsive art exhibition, Desert X AlUla, and the AlUla Desert Polo – both on February 11th.
Tickets for the concert will be on sale on February 1st through ExperienceAlUla.com